Do you often struggle to explain concepts to your clients? Or spend a lot of time on your presentation only to be disappointed with the results? Maybe it's time to use 3D interior rendering for your design projects. Scroll down to know why!
As an interior designer, you always want to put your best foot forward when explaining concepts to clients. Maybe you have great vision but putting it on paper can be hard without the proper tools. When you want to show all the intricacies of an architectural space like the layout, dimensions, or functionalities, 2D drawings simply fail to do justice to your work. However, with 3D rendering, you can deliver a crystal clear depiction of any space to your client and help them envision every aspect of the space in full HD.
This can further help clients decide how every inch of the property can be altered according to their needs. 3D interior rendering technology has advanced to the extent that differentiating between real and rendered images has become almost impossible. In this blog, we're going to talk more about why interior renderings have become a popular medium to create the most realistic design details and create a compelling picture of your concept.
Top Ways 3D Interior Rendering Benefits Interior Design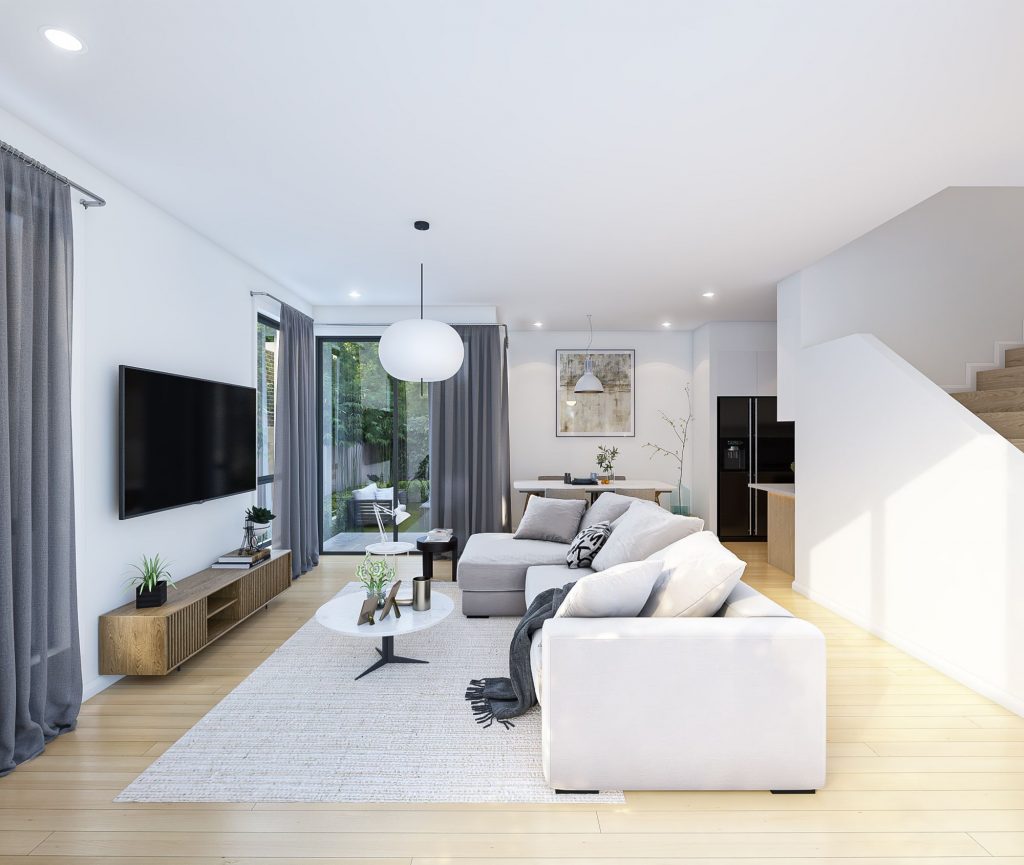 Improve Client Experience
As a professional service, client satisfaction is the utmost priority. With the help of 3D interior renderings, you can pay remarkable attention to detail, bring realism to your designs and impress your clients in innovative ways. It's the small details that help your design stand out and 3D renderings can help you achieve just that.
Cut Down Expenses
Without 3D renders, whenever the client asks for a change you'll have to use materials like colors, sheets, manual design alterations, and so on, which is not just expensive but also time-consuming. While using 3D renders most of your expenses are only the initial investment of a PC and the software but any further changes in design can be easily and instantly made without any additional costs attached.
Stand Out from the Competition
Imagine you're pitching to a client and you send them beautiful 3D renderings while your competitors have delivered 2D prints. Who do you think your clients will most likely be impressed with? You could also display 3D renderings of your prior work to your client in order to strengthen your pitch.
Promote Your Services
With the use of 3D interior rendering, you don't have to wait for the completion of your project for everyone to see it. Even before you begin your project you can get beautiful renderings to display on your website and your social media handles. This will increase your reach and marketability, in turn increasing your chances of getting hired for new projects.
Deliver Exact Product Description
3D interior renders give the actual portrayal of a product, from the exact representation of floor designs to the specific elements of interior space. These components make your designs come to life. It also gives the client a product that is a real-life rendition of your designs.
As we've listed above, the benefits of 3D interior designing are innumerable.  From better communication with your clients to increasing their satisfaction, 3D renders are the future of interior design. Moreover, you don't have to make these 3D renders yourself and can always assign them to 3D interior rendering services. 
Looking for the best 3D interior rendering services? Give us a call today at RenderVisuals and we'll be happy to help you make stunning presentations.